A Few Words About Us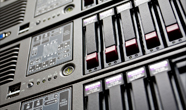 Pattayanet is a professional and experienced web hosting provider. Since 1989 we provided business
and private clients with high-performance web hosting products as well as the necessary infrastructure for the
efficient operation of websites. A combination of stable technology, attractive pricing and flexible support and
services has enabled Pattayanet to continuously strengthen our market position. In addition, Pattayanet Web Hosting is committed to environmental protection and to reducing CO2 emissions.
xxxxxxxxx